At service of the community
Free, personalized training for new arrivals
At service of the community
Together, let's break the silence of violence
Services to help women victims of violence
At service of the community
For a better quality of life for our seniors
Customized services for everyday well-being
At service of the community
2024 CICAN Integration and Coopération Conference
Public appeal for generosity
Your help will change lives
Founded in 2006, CICAN was granted charitable status in 2009 and provides assistance to people in precarious situations. Your contribution will make a significant difference to the lives of those in need.
CICAN, a non-profit organization, was founded in 2006 to meet the needs of the French-speaking and Francophile immigrant community. A key player in promoting the integration and inclusion of immigrants, CICAN has put in place a range of services and programs inspired by the real needs of newcomers.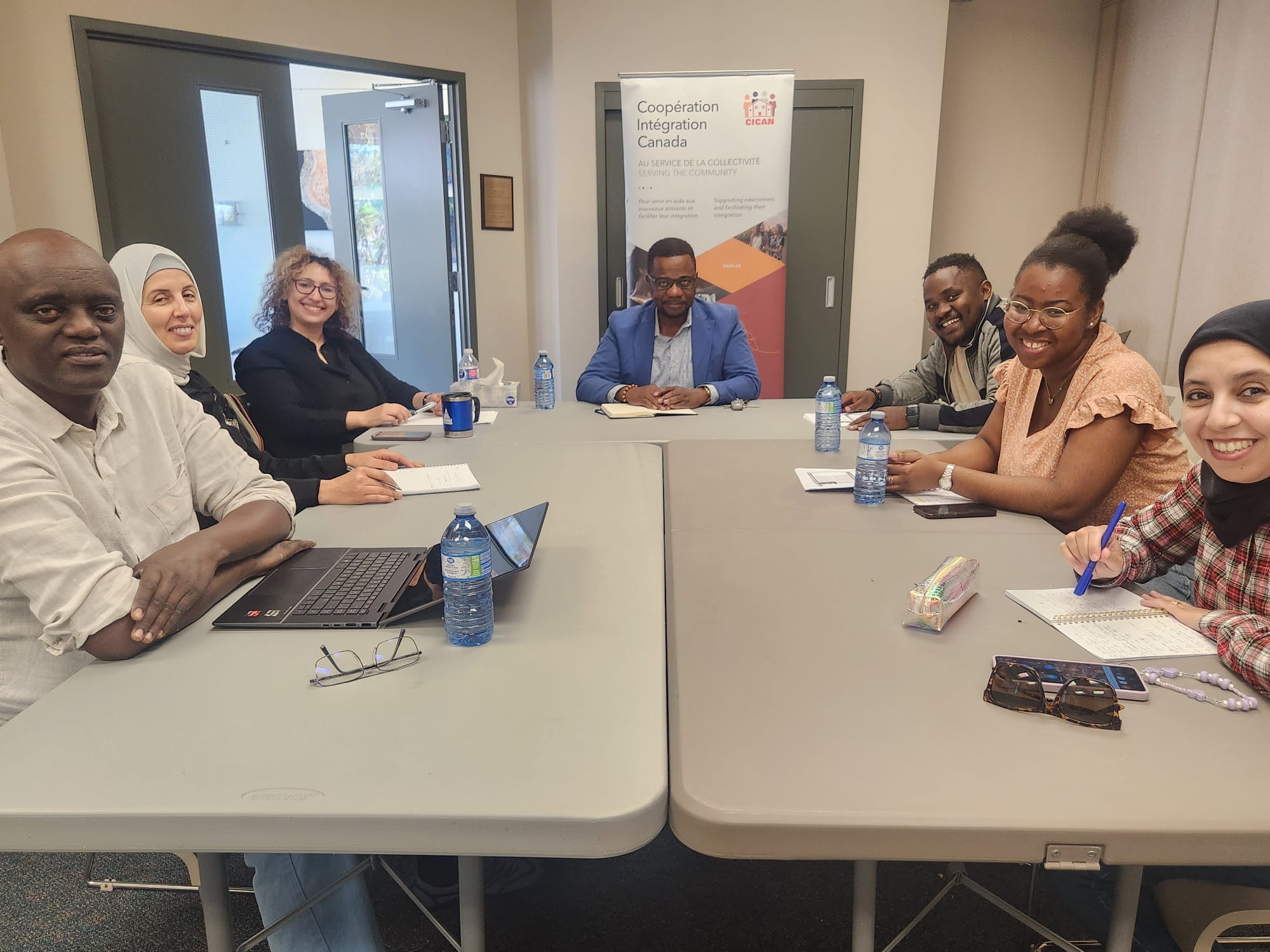 Beneficiaries of our free French courses
Thanks to our customers, learners and volunteers for their testimonials.
Your kind words give us the strength to go even further.


When I arrived in Canada, I was lucky enough to benefit from the support of others. So I know how important it is to give a little something extra to others. I also wanted to make a small contribution to the community and in turn help newcomers. While researching on the internet about existing volunteer opportunities, I was immediately hooked when I discovered CICAN's offer. As a student teacher, I was ideally looking for a position where I could share my knowledge. The first thing I learned with CICAN was one-to-one teaching. I'd never done it before. It's true that I was already doing some volunteer tutoring with a group of immigrant women, but I hadn't yet had to offer one-to-one teaching. This experience enabled me to push back my limits, with the help of the CICAN team. Now I feel really comfortable with this teaching method, and I'm thinking of staying on for a long time to come.


Shirline E.
Volunteer tutor - Parle-F program


At the end of 2021 I started my French lessons with Shirline. Since the first lesson, Shirline has shown great sensitivity and professionalism. She assessed my level of French and took into account my wishes when preparing an individual program for me. Despite my shyness during the first lesson, Shirline quickly managed to engage me in conversation in French and build my confidence. It turned out that I have a pretty good vocabulary and after a bit of practice, I can express my thoughts quite well. In developing this skill, I was helped a lot by the dialogues, listening and vocabulary work prepared by my wonderful tutor.


Mariya.O
Recipient of the Parler-F program


I contacted CICAN in 2021 to take free French lessons and was quickly matched with one of the best teachers I've ever had. My name is Boutaina L. I was able to quickly improve my French and feel confident using it. Boutaina was able to make the French language accessible thanks to her mastery of French, her kindness and her good approach. My respect for her continues to grow day after day. I also received the textbook and activity book free of charge and am continually supported by my teacher and the CICAN team, who are very accessible and responsive. I would encourage everyone to take the CICAN courses and take advantage of this great opportunity to learn in a free, individualized setting, and with an organization that always listens.


Saudat.A
Recipient of the Parler-F program


My French teacher Gabrielle L. has an incredible talent for making learning French an enjoyable and engaging experience. She creates a supportive learning environment and an inclusive climate where I feel encouraged to participate. I would also like to thank Nabila the volunteer coordinator, as she is committed to finding the best volunteer teacher to meet my learning needs and continues to support me throughout the program. She understands the importance of fostering a sense of community and inclusiveness. I would also like to express my gratitude to CICAN whose expertise, passion and unwavering support have had a lasting impact on my life for almost two years. My husband Amir and I, as we both benefit from the French courses, highly recommend Parler-F to anyone looking for first-rate language education and enriching experiences for newcomers.


Shahrzad. R
Recipient of the Parler-F program
Stay tuned for our latest news!
Subscribe to our newsletter.